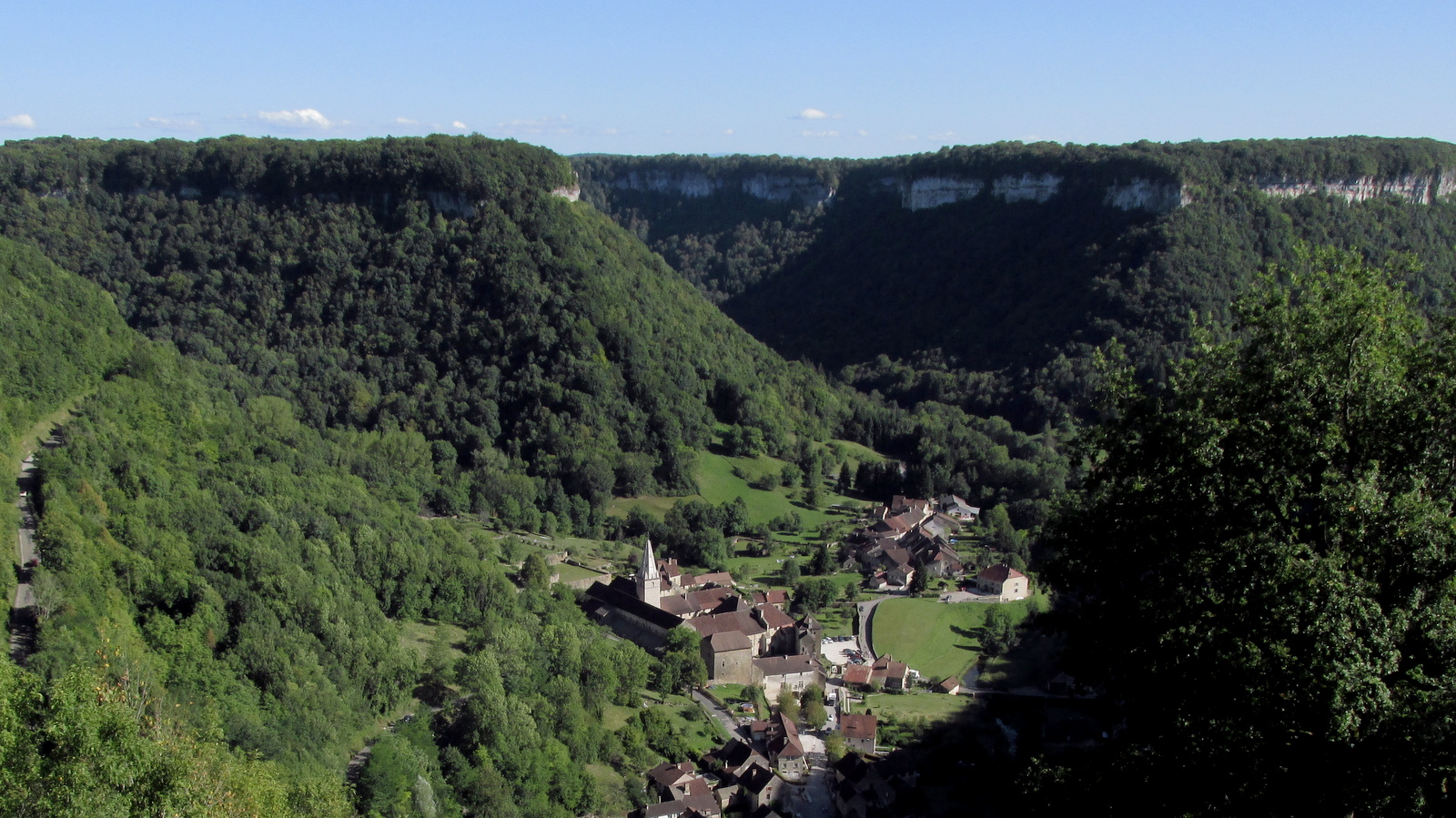 Welcome to Baume-les-Messieurs

The most beautiful village in France

Caves, waterfalls and belvederes

Guided tours of the Imperial Abbey

Restaurants, cafés, bookstore and shops

Natura 2000 site
The Village of Baume
Located in the heart of the most impressive valley of the Jura, the village and its famous abbey are among the most spectacular places in France. A box canyon forms a setting for the buildings of the monastery which today mingle with those of the village.
Natural beauties
This village, classified as the most beautiful village in France, is also home to natural beauties: caves, waterfalls and belvederes.
Calm and meditation
A perfect stay for hiking, mountain biking, nature discovery (Natura 2000 site), trout fishing (in the Seille 5 m. from the house), photography, painting or for lovers of calm and meditation.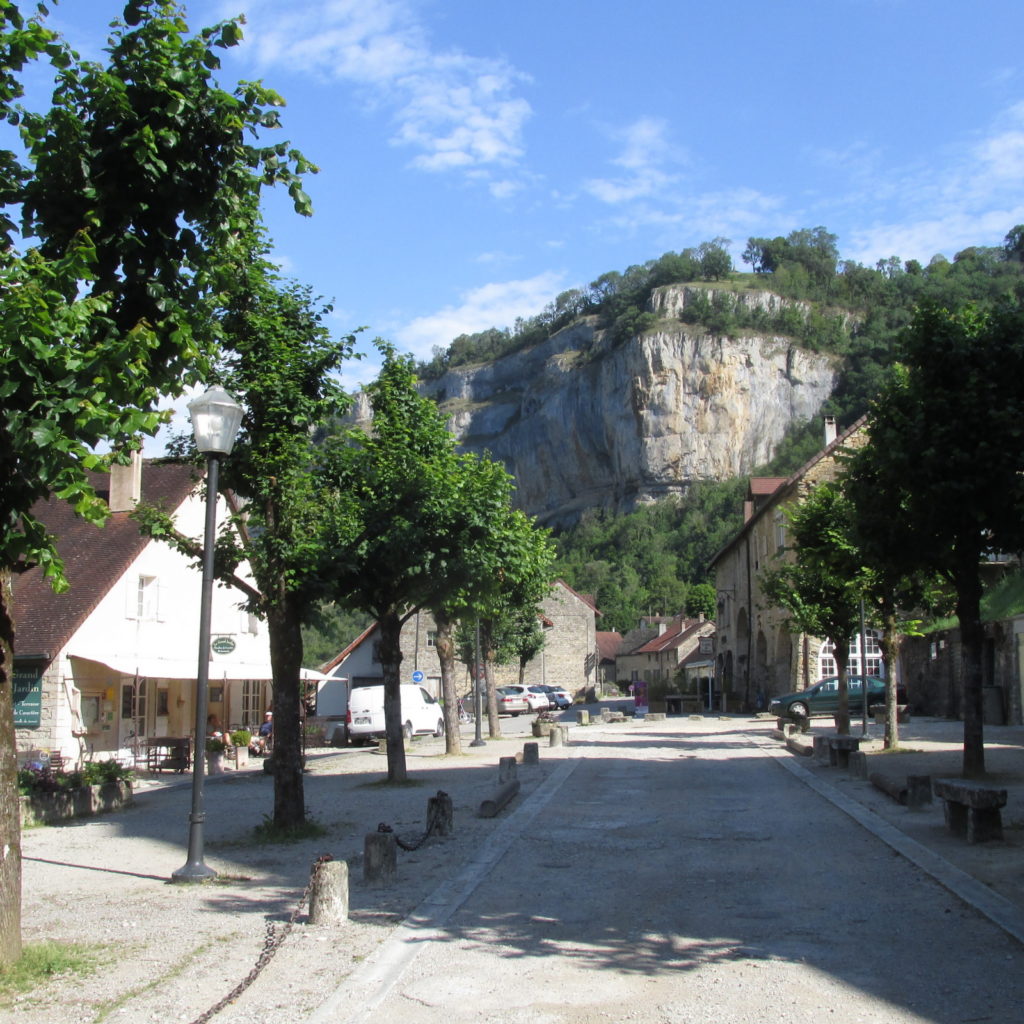 In the village
Guided tours of the caves, among the most beautiful in Europe
Guided tours of the Imperial Abbey
Restaurants
Cafés/terrace
Bookstore and shops
Tourist offices
Pretty walks
Waterfalls and lookouts
In the surrounding area
Wine tasting
Château Chalon and its famous Vin Jaune.
Spa treatments at Lons-le-Saunier (15kms-rheumatology).
Beaches and swimming
Lakes of Chalain, Clairvaux, Vouglans (within a radius of 25Kms).
Golf (18 holes at 20 kms).
Horse riding (very many possibilities)
Water park in Lons-le-Saunier.
Cross-country skiing 40 kms.
Theatre, cinemas in Lons, various cultural activities